Rhodiarama Notebooks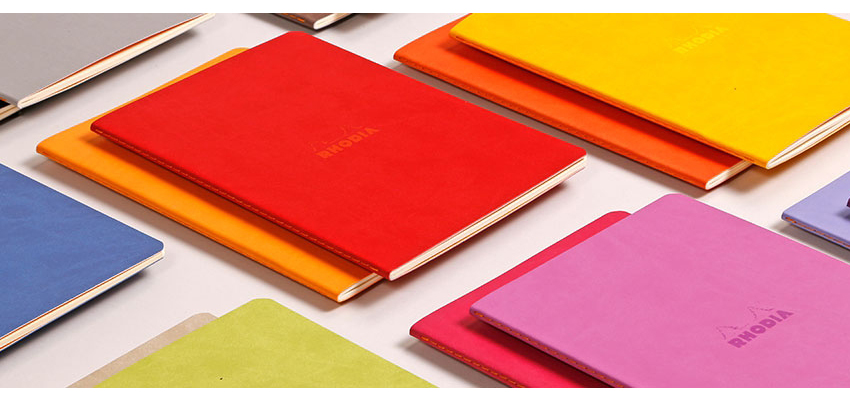 Stylize your stationery with the colorful Rhodiarama. Available in many sizes, cover hardness and colors, even picky journal collectors can find something they like.
The Webnotebooks ("Webbies") have hardcovers, an inside pocket, page ribbon and elastic band to better protect your precious notes inside. While the Original Rhodiarama Soft Cover notebooks have all that, but instead a soft cover for a more back pocket approach.
Both lined pages and dotted grids are available, for the note-takers and the bullet journal-ers.
There's always something for everyone with Rhodiarama!