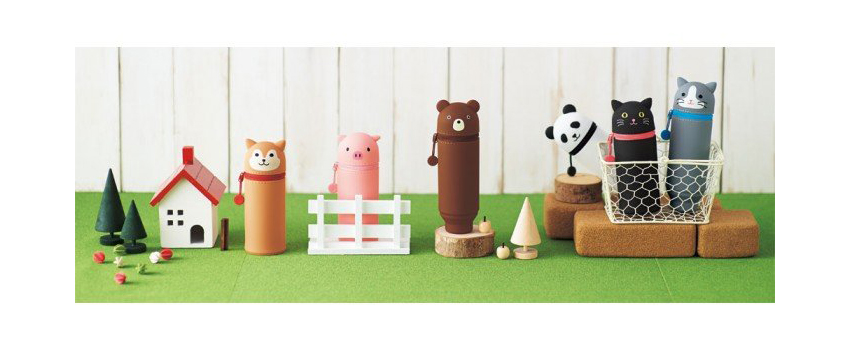 These silicone pencil cases come in either upright or lying position. Made to look like funny animals, they're great for any stationery fans. Keep up to 15 pens and pencils with still enough space to spare for erasers and other small objects.
The lying pouches are a classic with grips on the bottom so they don't fall off the table. The uprights are very futuristic, their bottom pops in to display the pencils upright. The upright also features an elastic in the head of the animal to hold your eraser so it doesn't get lost at the bottom.
PuniLabo Pencil Cases will have anyone around you saying "Kawaii!"